Karofi model KDE-S85 has attracted great attention from the technology enthusiasts at Vietnam AI Day 2022
03/10/2022
Karofi model KDE-S85 has attracted great attention from the technology enthusiasts at Vietnam AI Day 2022
Attending the Vietnam Artificial Intelligence Day - AI Summit 2022, Karofi brought many interesting experiences to technology believers with the fabulous product KAE-S85 - The very first water purifier that applies AI technology, with voice recognition capabilities.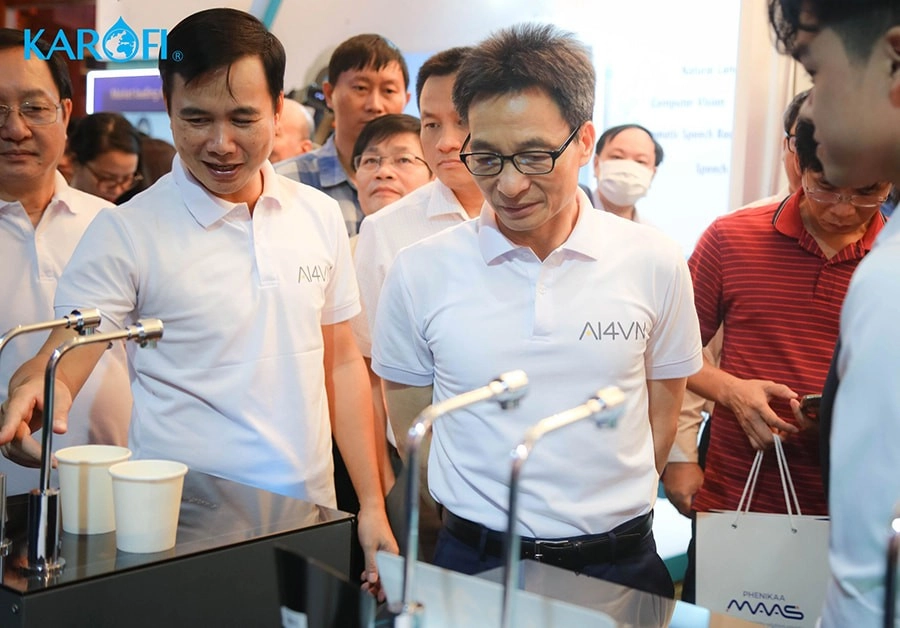 Deputy PM Vu Duc Dam and representatives of Ministries and Sectors visited Karofi booth at AI4VN
Vietnam Artificial Intelligence Day 2022 (AI4VN 2022) took place in two days September 22-23, 2022 in Hanoi with the theme "AI Recovering the economy, Shaping the future". This event was directed by the Ministry of Science and Technology and organized by VnExpress newspaper, gathering together hundreds of experts, managers, technologists, training organizations and businesses... in the field of artificial intelligence (AI) in national and international.
At AI4VN 2022, Karofi "launched" the super product KAE-S85 hot and cold water purifier. The product applies AI artificial intelligence technology and opens the ultimate experience for users. Notably, VoiceCall technology - Voice command, hands-free enjoyment; Obstacle sensing technology - Real over-1-meter-height person recognition, ensuring absolute safety for kids; AIoTec technology - Remote monitoring by smartphone…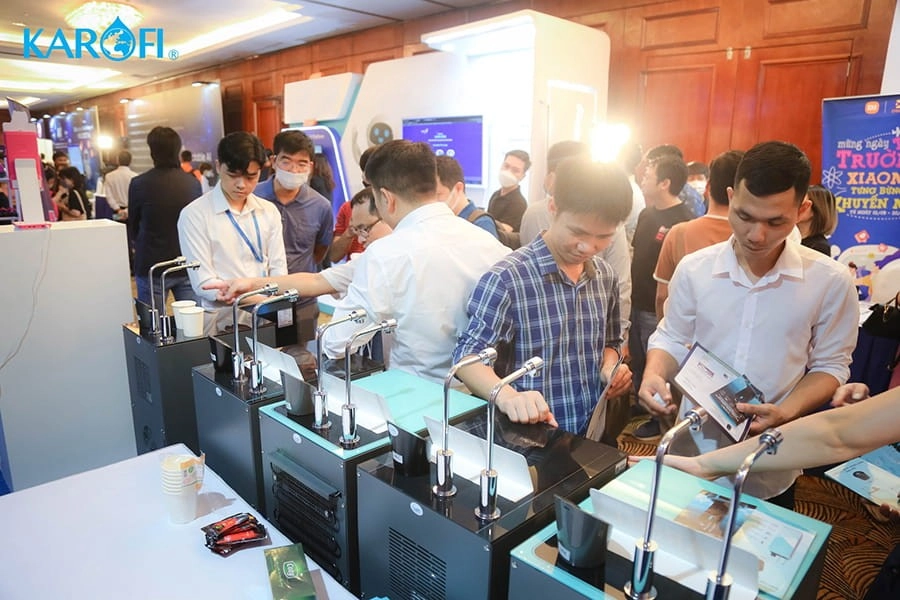 "Technologists" enjoy experiencing AI-applied water purifiers at Karofi's booth
With outstanding features for the first time in a purifier, Karofi's booth attracted the attention of thousands of technology-loving guests attending the event, including Deputy Prime Minister Vu Duc Dam, Minister of Science and Technology - Huynh Thanh Dat, Deputy Minister of Science and Technology - Bui The Duy. Numerous customers showed great interest and excitement in the experience of taking water by voice with VoiceCall technology - unique experience only at Karofi water purifier.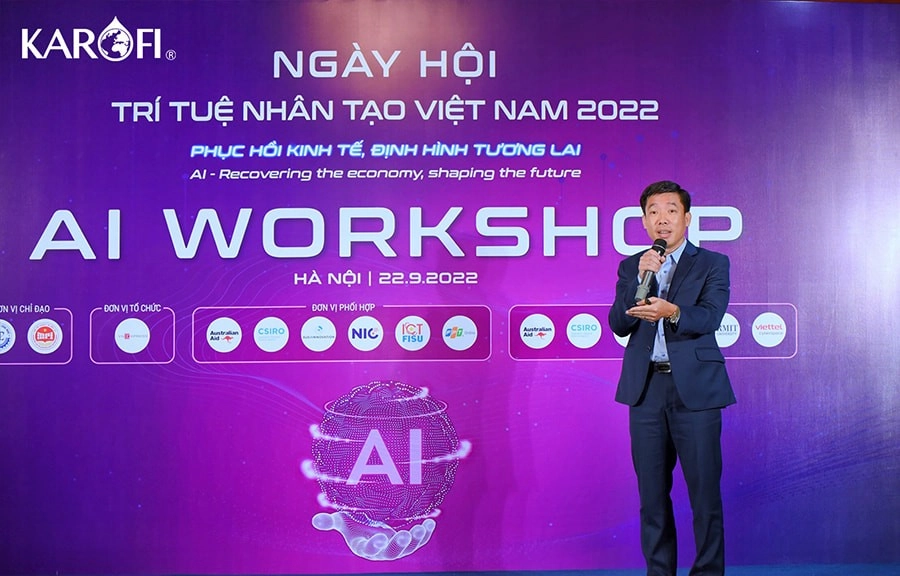 Mr. Nguyen Van Vuong - Deputy General Director of Karofi speaks at Workshop AI 2022
Also within the framework of AI4VN - 2022, representative of Karofi - Mr. Nguyen Van Vuong, Deputy General Director of the company gave sharings about the issue of "Automation, AI application in manufacturing enterprises" at the Workshop that took place on the afternoon of September 22th. At this point, Mr. Vuong expressed that Karofi was also thirsty for information on automation and AI applications, so the Group has been seeking for and inviting the world's leading experts to Vietnam for supporting Karofi in developing this field.
With endless efforts in bringing AI into research and production, according to Mr. Vuong,  Karofi is confident to be the leading unit in Vietnam in the field of water and air purification, exports to 50 countries around the world and aims to be Top 3 globally by 2040, capable of competing with other big competitors from China, Thailand...
Up to now, Karofi has succeeded in creating the very first water purifiers applying AI artificial intelligence technology such as KAE-S85, KAD-N91…in Vietnam. These products not only play an important role in improving the quality of life but also open up more interesting and comfortable experiences with users' lives.